Nickitty Splitt
Pimptress of Badass





Posts

: 8469


Join date

: 2013-09-08


Age

: 46


Location

: New Mexico, 'Burque


Whatcha Do?

: When I do it~Bartender


Humor

: sarcastic


Subject: Where You From? Challenge...The Winner Is... Tue 4 Apr - 6:06

---






This month I want you to create a state tag for one of your fellow pimpettes, Call out a member and ask them what state they live in or from, and make a tag all about their state.

Make your tag for SMOTW at the time you make your tag. and admin and member of your choice.

TWIST: Make a snag set of at least 4 different sayings on your tag.
HAVE FUN!  



CONGRATULATIONS...THE WINNER IS...Cynthia Stone!!







Savage
The Naughty Pimptress





Posts

: 2621


Join date

: 2015-11-01


Whatcha Do?

: I Stalk Pimpin. I always Stalk. I'm a Stalker.


Humor

: Tinkerbell drinks Vodka.


Subject: Re: Where You From? Challenge...The Winner Is... Tue 4 Apr - 16:20

---

CONGRATS, CYNTHIA!

_________________

 
LadyQueen
Pimpin' Ain't Easy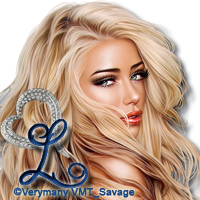 Posts

: 8425


Join date

: 2014-10-08


Age

: 37


Location

: Florida


Subject: Re: Where You From? Challenge...The Winner Is... Tue 4 Apr - 17:03

---

Congrats Cynthia

_________________
Judy
High Class Hoe





Posts

: 1324


Join date

: 2016-11-01


Age

: 70


Location

: New York


Subject: Re: Where You From? Challenge...The Winner Is... Tue 4 Apr - 20:32

---
cathymc3
Pimpin' Pink Pimptress





Posts

: 3965


Join date

: 2013-05-20


Age

: 60


Location

: Foster City, CA


Whatcha Do?

: Retired Helpdesk


Subject: Re: Where You From? Challenge...The Winner Is... Fri 14 Apr - 5:10

---

Congrats Cynthia!! Great job!!

_________________
Sponsored content

Subject: Re: Where You From? Challenge...The Winner Is...

---